Skip Mueller, Ph.D.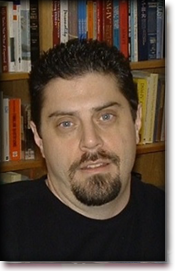 Dr. Mueller provides individual, couples, and family therapy to adults and adolescents. Working from an interpersonal approach, he affects lasting change with processes of cognitive-behavioral, positive psychology, and psychoeducational modalities. Integrated into this process, Dr. Mueller includes psychological and psychoeducational assessment, when needed, to evaluate social-emotional and functional-relational talents. This inclusionary and adjunctive approach is highly effective in assessing and evaluating comprehensive distresses, which may delay or impede personal successes.
As a specialty, Dr. Mueller utilizes psychological assessment in three discrete groupings: (1) personality assessments, (2) ability assessments, and (3) assessments of intelligence. Viewed as a "professional second opinion," these results augment information and increase understanding regarding achievement concerns. This professional service works to identify problem areas, including psychopathology, but it also helps clients develop a more thorough understanding of appreciated strengths, potentials, and personal direction.
Fees & Insurance-- We accept personal checks or cash.
East-West Psychotherapy is a private organization and, as such, does not receive funding from any nonprofit or governmental entity. We are a fee-for-service company and, unless arrangements are made in advance, payment is due at the time of service.
Dr. Skip Mueller's rate for a 45 minute counseling session in $120.00. Dr. Mueller does offer a sliding scale if there is a financial concern. Please be prepared to pay for your first appointment.