Ann R. Keller, M. A.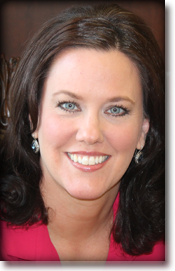 Ann Keller has a Master of Arts in Marriage and Family Therapy with a Specialization in Christian Sex Therapy from Richmont Graduate University.  She is under the direct supervision of Ken Johnson, MA, LPC.  Ann completed two internships.  She worked with couples at Building Intimate Marriages in Suwanee, Georgia and with individuals with mood disorders at Skyland Trail in Atlanta.
She provides individual therapy for the following conditions:
Depression
Generalized Anxiety Disorder
Panic Attacks
Panic Disorder
Obsessive Compulsive Disorder
Social Anxiety Disorder
Agoraphobia
Hoarding Disorder
Trichotillomania
Dissociative Disorders
Borderline Personality Disorder
Bipolar Disorder
Anger management
Career Counseling
Sexual Dysfunctions
Ann also enjoys helping couples with a variety of issues including:
Premarital Counseling for Engaged Couples
Conflict resolution and Communication Skills
Affair recovery for Couples suffering from Infidelity
 Sexual Dysfunctions
Fees:  We accept MasterCard, Visa, and Discover, Personal check or cash.
East-West Psychotherapy is a private organization and, as such, does not receive funding from any nonprofit or governmental entity.  We are a fee-for-service company and payment is due at the time of service.
Ann Keller's rate for a 45-minute counseling session is $100.  However, a sliding scale fee is available for clients in need based on income (available on a limited basis).  Please be prepared to pay for your first appointment and to discuss fees for the subsequent sessions if there is a financial concern.  You can reach Ann Keller at 770-617-6923.