Victoria Ramsey, M.A., LPC, NCC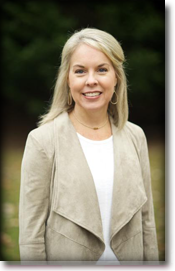 Victoria specializes in treating women and adolescents experiencing anxiety, depression, eating disorders, grief, divorce recovery, and young adult life and career transitions. She has training and experience in helping individuals explore their beliefs about God's love, forgiveness, and other questions in a nonjudgmental environment. She has spent extended time ministering to students, professionals, and the expat community internationally. Victoria provides a therapeutic approach that addresses body, soul, and spirit. She has found that by addressing the mental, physical, emotional, and spiritual self as a whole, clients are better equipped to see personal growth and lasting change as opposed to just a temporary fix. She welcomes clients of all (or no) faith backgrounds.
Victoria is a Licensed Professional Counselor and a National Certified Counselor. She holds a Master of Arts in Professional Counseling from Richmont Graduate University and a Bachelor of Arts in Communication from Auburn University. She is a certified Prepare-Enrich pre-marriage/marriage counselor. As part of her graduate training, Victoria worked at Ridgeview Institute on the Women's Unit and also counseled individuals and couples through the Hope Counseling Center. Previously, she has served on the staff of Campus Crusade for Christ (Cru) for 15 years at the University of Georgia, the University of South Carolina, and the national and regional offices. Victoria has been married for 21 years and has two children.
Her prayer is that you will find your time together to be a safe place to explore the hurts, fears, disappointments, and even joys, and unexpected twists on your unique life's journey.
Fees & Insurance-- you may pay via cash, check, credit or debit card.
East-West Psychotherapy is a private organization and, as such, does not receive funding from any nonprofit or governmental entity. We are a fee-for-service company and, unless arrangements are made in advance, payment is due at the time of service.
As a Licensed Professional Counselor, Victoria Ramsey's rates for a 50-minute session are $100.