Ken Johnson, M. A. LPC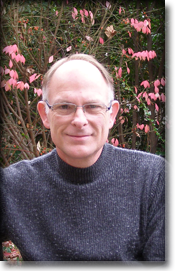 Ken Johnson is a Licensed Professional Counselor. He received his Masters of Arts in Marriage and Family Counseling from Southwestern Baptist Theological Seminary in Fort Worth, TX, and his undergraduate degree in Counseling from the University of North Texas. Ken's inpatient psychiatric work with children, adolescents and adults includes work with Minirth Meier Clinics and New Life Treatment Centers. His career of providing hope to hurting families and individuals spans 25 years.
Ken's expertise lies in counseling couples, individuals, families, children and adolescents with a variety of issues including anxiety and panic disorders, depression, divorce recovery and family and relationship problems. He enjoys helping children and teens with school and life problems. He holds additional certifications in Post Traumatic Stress Disorder (PTSD) Therapy and Play Therapy for children.
He also conducts seminars and workshops in area churches, businesses and schools. Ken is a Supervisor for Richmont Graduate University for masters level students studying to enter the fields of psychology and counseling. Also, Ken provides life coaching to individuals experiencing major life transitions. Ken integrates the spiritual life of a person into the counseling relationship and offers practical solutions to individuals, couples and families struggling with major hurts and life transitions.
Fees & Insurance-- We accept Mastercard, Visa, Discover, Personal check or cash.
East-West Psychotherapy is a private organization and, as such, does not receive funding from any nonprofit or governmental entity. We are a fee-for-service company and, unless arrangements are made in advance, payment is due at the time of service.
Ken Johnson's rate for a 45 minute counseling session is $120.00. Please be prepared to pay for your first appointment. Ken does offer a sliding scale if there is a financial concern.
At this time, Ken Johnson is an in-network provider for United Healthcare Insurance Company and Tricare. Since Ken Johnson is licensed by the state of Georgia, he is eligible as an out-of-network provider for many other insurance plans. If this is your situation, we would be glad to provide you with all the necessary information, receipts and paperwork to allow you, in most circumstances, to be reimbursed for the cost of counseling. Payment is expected at the time of service and at this time you will be provided with the receipt. However, it is strongly recommended that you contact your insurance company prior to your first appointment.
See Ken Johnson's profile in Psychology Today.
Read what others are saying about Ken Johnson's counseling services.